By Evie Blad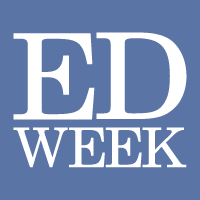 A trendy product that has stirred concern among many child health advocates went undetected in many school hallways, bathrooms, and even classrooms when students first started using it.
The tiny device, called a Juul, looks more like a USB drive than what it actually is, a form of e-cigarette that allows students to inhale flavored nicotine vapor, often without detection by adults.
Here's what educators need to know about "juuling" (and vaping in general).
'Juuling' can be really difficult for teachers and principals to detect.
Students have become really crafty about concealing their vaping habits, principals told Education Week.
The device's flavor cartridges come in kid-friendly varieties like mango, creme brulee, and gummi bear. And the scents they give off are not always immediately recognizable to unfamiliar adults, principals say…
There's also a whole juuling culture online, where students share YouTube videos of how to hollow out highlighters to conceal the compact devices, and how to slide them up shirt sleeves. There are even covert videos of students taking quick puffs in the back of their high school classrooms. And some companies now market specially designed apparel that allow vapers to use their device while it is concealed in the drawstring of a hoodie or the strap of a backpack.
Read full article click here, may require ED Week subscription