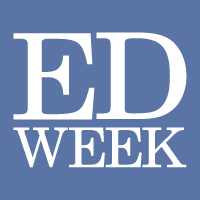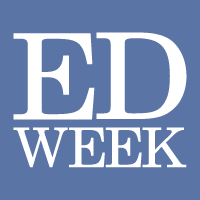 The U.S. Department of Education has started informing a small group of states that they will have to make changes to the way they test students with severe cognitive disabilities, because of accountability changes brought about by the
Every Student Succeeds Act
.
Federal law permits students with the most severe cognitive disabilities to take an alternate assessment aligned to alternate achievement standards. Under the No Child Left Behind Act, the predecessor to the Every Student Succeeds Act, that assessment could be in the form of a portfolio, or collection of student work. But ESSA states that student assessments for accountability can only "be partially delivered in the form of portfolios, projects, or extended performance tasks," meaning that states relying solely on portfolios have to make a change.
Officials at the U.S. Department of Education said that only a few state education agencies are expected to be affected by the requirement, and that so far, Georgia and Puerto Rico have been notified that they will have to change their testing procedures.
Allison Timberlake, Georgia's deputy superintendent for assessment and accountability, said the state is reviewing the law and regulations but doesn't anticipate a problem. The state is developing a new alternate assessment that will require students to perform standardized tasks, rather than relying solely on teachers collecting evidence of student performance.
"As we develop the new alternate assessment, we will review it to ensure it meets all federal requirements," Timberlake said…
Read the full article here: May require an Education Week Subscription.