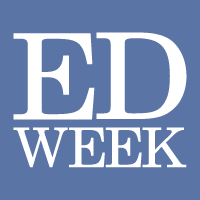 By Arne Duncan
Originally published September 4, 2018
I am deeply troubled by the waves of distressing and insensitive policies emanating from the office I once occupied. Some recent ones even have Republicans shaking their heads.
While the U.S. Department of Education has sent mixed signals, it appears the department would tacitly approve the use of federal education funds by districts to buy guns. That's a long way from the 1965 law that brought the federal government into the world of education.
The original Elementary and Secondary Education Act was part of a package of civil rights laws aimed at advancing equity and justice in the classroom. It followed a decade after the historic U.S. Supreme Court decision to end legal segregation. It was America at its best, raising our sights and uniting us behind common goals.
Secretary Betsy DeVos' position on the use of guns is part of a pattern that takes us backwards. In recent days, she has announced plans to roll back guidance we issued on campus sexual assaults. More than 1 in 5 young women and more than 5 percent of men, report being assaulted; yet, she acts more concerned with the rights of the accused than the rights of victims…
The Trump administration also weakened protections for student borrowers and reversed the rules we developed for holding for-profit schools accountable. Our young people are drowning in debt, delaying home purchases, and filing for bankruptcy, but DeVos seems more concerned with protecting for-profit colleges that are ripping them off.
Read the full article here. May require an Education Week subscription.