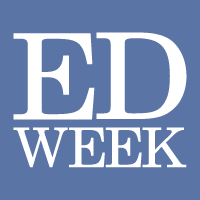 Civics education is popular again. As our democracy itself sits on a historic precipice, people from around the country are calling for a national renewal of civics education. However, more civics education by itself is not sufficient. This new political moment requires a new civics: one in which a quest for racial equity is front and center.
When it is taught at all, civics is predominantly presented as a stale and monotonous topic, in which democracy feels irrelevant to the majority of students' lives. Conventional civics focuses primarily on how government works and does not acknowledge the lived experiences of many of today's students.
That approach can harm our very politics. By definition, an effective democracy requires equal representation from all segments of the population. It demands the robust political participation from all voices and communities—a goal that we can only achieve through a shared commitment to racial equity. That promise does not yet ring true in our country.
A new civics education, which centers racial equity as a cornerstone of American democracy, must explicitly address the political and social marginalization of communities that have traditionally been excluded from the formal democratic process. In doing so, we can begin to dismantle the barriers to civic identity and participation faced by so many young people in this country, particularly by young people of color. In this equity-focused civics education, students can develop an understanding of democracy's relevance to their own lives.
Unfortunately, the word "equity" itself is now widely understood as a partisan ideal. In consequence, many education leaders and civics educators choose to approach the subject from a broad perspective, believing that a rising tide in civics will lift all boats. Without an explicit focus on educating for the promise of racial equity, however, there is a danger in perpetuating a democracy led by a privileged, often white minority, instead of a diverse, inclusive majority.
"Civics education should reflect the needs and demographics of the nation's public school children…"
Read full article click here, may require ED Week subscription