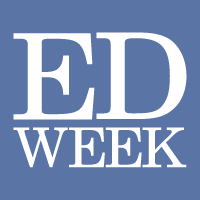 Hand-wringing about the low science achievement of American students is a favorite activity of policymakers, business leaders, and others worried about economic potential and job growth in this country. Educators also are worried about the leaky pipeline to higher levels of science achievement and potential STEM jobs—particularly among underrepresented student groups, such as girls and nonwhite students. Where are the students with the ability and interest to pursue academic coursework in the sciences? Why are so few pursuing sciences at our colleges and universities? Two recent studies hold some answers and point to possible solutions.
One study, released by Education Development Center (EDC) and SRI International earlier this year, suggests that parents of young children are much less confident supporting their child's science learning than they are supporting other academic subjects. An earlier study, released by Michigan State University last summer, indicates that teachers of young children also lack the knowledge to support early science learning. Together, these findings suggest a perfect storm for young children who are underprepared, underinformed, and underexposed to foundational science concepts, language, and experiences.
As a researcher who spoke to many parents for the most recent of these two studies, I began to wonder: Is this situation different from that of past generations of children, parents, and teachers? After listening closely to what parents had to say, I believe it is. We have created a slowly escalating science crisis in this country through narrow education policy, limited funding, low regard for teacher professional development, and a lack of respect for early-learning professionals. The result is a generation of parents who have not benefited from the early-learning experiences in science that would help them shape their own children's science understanding.
"Like educators, parents need guidance on how to engage their children in science activities and exploration…"
Read full article click here, may require ED Week subscription