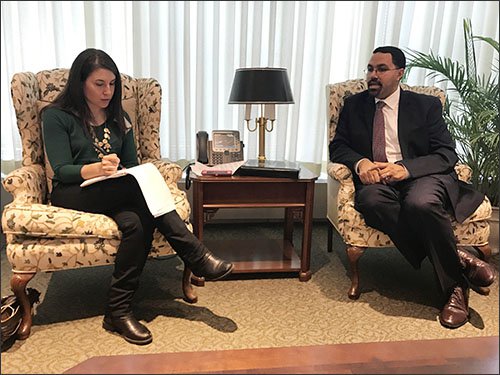 U.S. Secretary of Education John B. King Jr. only served in his job for about a year. But in that time he's helped lay the groundwork for implementation of the Every Student Succeeds Act, the first reauthorization of the Elementary and Secondary Education Act in more than a decade.
And he's traveled to more than 30 states, used his bully pulpit to argue for equitable access to education, and butted heads with education groups and Republicans in Congress over a wonky—but important—spending provision in ESSA.
In a sit-down interview, King and I talked about everything from the Obama…
Read the full article here. May require an Education Week subscription.