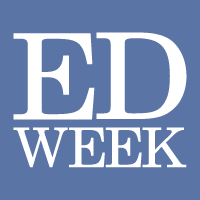 Capitol Hill's budget arm says that among the many options federal lawmakers have for cutting the budget deficit, they could consider eliminating Head Start and federally supported school meal programs.
The Congressional Budget Office's "Options for Reducing the Deficit: 2019 to 2028" is the latest in a series of reports the office releases to help lawmakers consider options for reducing the federal deficit, which in fiscal 2018 stood at $778 billion, or 3.8 percent of gross domestic product. There are a total of 121 possibilities the CBO lists for reducing the deficit, and there are a few programs listed that education policy advocates and observers might be interested in. The report also explores changes to Pell Grants and certain loan forgiveness programs available to teachers.
Keep in mind that this report from the CBO doesn't require or place any burden on Congress to do anything—the office is just listing options for lawmakers to consider. Also: The CBO isn't explicitly endorsing any of these options.
Child Nutrition Programs
Instead of the current funding and structure provided to school meal programs, the CBO outlines an approach familiar to many who deal with education policy and politics: block grants.
"This option would convert SNAP [Supplemental Nutrition Assistance Program, commonly known as food stamps] and the child nutrition programs to separate, smaller block grants to the states beginning in October 2019. The block grants would provide a set amount of funding to states each year, and states would be allowed to make significant changes to the structure of the programs," the report states.
The budget analysts say this approach would reduce total spending on child nutrition programs by $88 billion, while savings for SNAP would be $160 million over the same time period. Spending on child nutrition programs like school lunch totaled $23 billion in fiscal 2018…
Read full article click here, may require ED Week subscription