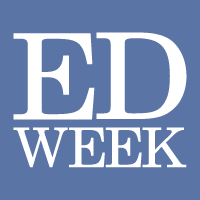 Two Democratic senators have asked the Government Accountability Office to look into how full-time virtual charter schools work and their results.
Sen. Patty Murray, D-Wash., and Sen. Sherrod Brown, D-Ohio, expressed concerns about the virtual charters' student-teacher ratios, students' performance compared to their peers in traditional public schools, and their transparency when it comes to issues like executive pay and advertising.
"Accountability models, funding formulas, and attendance policies were created for brick-and-mortar schools, and yet, state funding and accountability policies have not kept pace with the growth of virtual charter schools," Brown and Murray wrote to the agency.
Virtual charters have been going through a very difficult stretch. There's intense skepticism about their performance and management practices. In Brown's own state of Ohio, for example, the Electronic Classroom of Tomorrow disintegrated after a lengthy court battle over its claims about student enrollment. (Brown and Murray mentioned the ECOT fallout in their letter). Cyber charters in states like Georgia and New Mexico have also struggled to stay open.
Read the full article here. May require an Education Week subscription.