Washington, DC – On Tuesday, December 11, the DC State Board of Education (SBOE) will hold its next Every Student Succeeds Act (ESSA) Task Force meeting at 6 pm in Room 1117 at 441 Fourth St. NW. Task Force members will convene to explore the new DC school report cards released today. Representatives from the Office of the State Superintendent of Education (OSSE) will join the meeting to assist in navigating the site and respond to any questions that arise.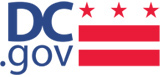 Today, Mayor Muriel Bowser announced the launch of the first annual DC School Report Card and School Transparency and Reporting (STAR) Framework. The new interactive data-driven website provides students, families, and educators clear and detailed information to better understand how every DC public and public charter school is performing. DC families now have access to easy, clear, and meaningful information about schools in order to make the best decisions for their children. The State Board of Education and its ESSA Task Force worked with OSSE over the last year to bring parents and families together to help create the report cards.
Members of the public may attend and observe all task force meetings, but are not permitted to speak or participate during these sessions. Individuals and representatives of organizations may submit written testimony or information for consideration by the task force by emailing sboe@dc.gov. The task force meeting will be streamed live via Periscope for those community members who are unable to attend in person. For the latest updates on the task force's work, please visit sboe.dc.gov/essa.
About the SBOE
The DC State Board of Education is an independent agency within the Government of the District of Columbia that advises the Office of the State Superintendent of Education (OSSE), the District's state education agency. The State Board is comprised of nine elected representatives, each representing their respective wards, with one member representing DC at large, and two appointed student representatives. The State Board approves statewide education policies and sets academic standards, while OSSE oversees education within the District and manages federal education funding. More information about the SBOE can be found at sboe.dc.gov.