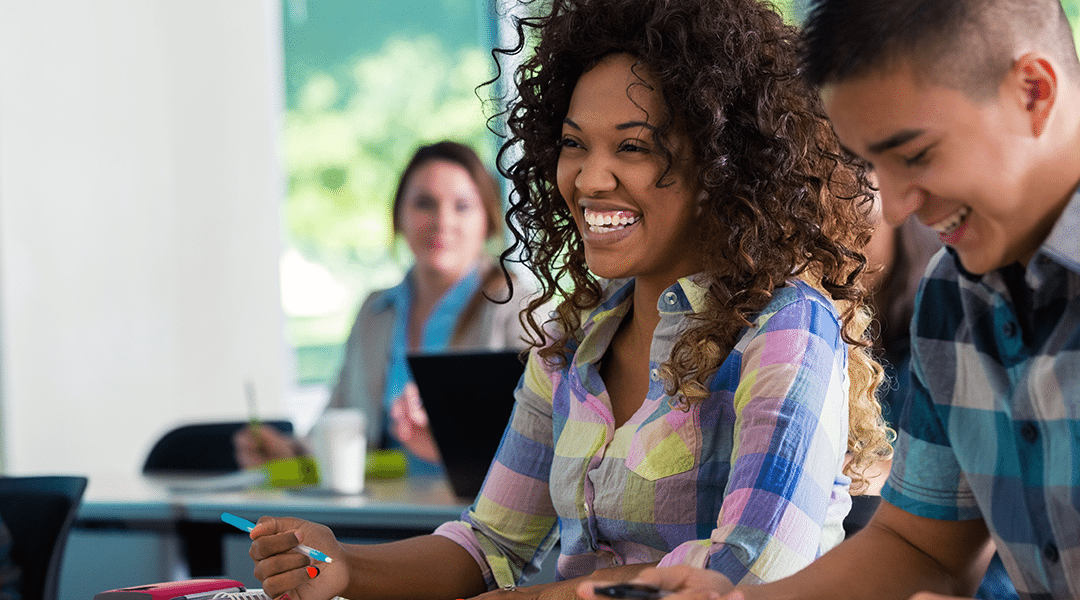 MINNESOTA SPOKESMAN-RECORDER — "A mind is a terrible thing to waste" is the signature slogan at the United Negro College Fund (UNCF), led by President and CEO Michael L. Lomax.
Local UNCF offices across the country are mandated to raise funds for the Washington, D.C. office where scholarship funding for students is distributed. Funding comes from varying sources including special events, workplace campaigns, and individuals who are committed to the mission of UNCF.
Laverne McCartney-Knighton took on the initiative of helping UNCF raise scholarship funds in June 2017 as the new regional development director of the Minneapolis location. With 24 office locations in the Twin Cities, each is poised to bring in substantial funding to help students across the nation attend colleges. Since raised funds are distributed through the Washington, D.C. office, local offices can focus on fundraising.
McCartney-Knighton says, "Most of what we do is relational. We build relationships with key executives within corporations such as Medtronic Foundation, Cargill, 3M and so forth." McCartney admits that this is her first time as a development director but points out that her previous positions have been in developing relationships with companies.
After 13 years at Target Corporation as a community relations executive for cities such as Chicago, Seattle and Detroit, McCartney went to work for a small nonprofit organization in the Twin Cities before taking the position at UNCF.
Here in the Twin Cities, UNCF's two major funding events are, first, the Marin Luther King breakfast, a fundraiser through a partnership with General Mills that happens yearly on MLK Day. The other major fundraiser is the Twin Cities Masked Ball, which takes place in May of each year and in 2016 raised $770,000 in scholarship funds for students in Minnesota, Iowa, Nebraska, North Dakota and South Dakota. In other states this is called the Mayor's Masked Ball, and even with these large amounts raised, according to UNCF's website the funds provide scholarships to only one out of 10 students who apply.
UNCF is clear on its brochure that African Americans continue to show among the lowest rates of college attendance "…due to high costs of college compared to lower African American income levels and to the fact that many African Americans are not given the education before college for success in college." Students not only receive funding to pay for tuition but can also earn scholarships towards textbooks, housing and other college expenses.
The myth of UNCF, founded in 1944, is that it only provides scholarships to students attending HBCUs. Although it significantly supports students attending one of its 37 member HBCUs, UNCF provides its scholarships to any low-income students regardless of race or ethnicity. In 2017 at the MLK Legacy Scholarship dinner, six students received funds to attend their college of choice.
One recipient, Shamarr McKinney-VanBuren, knew she wanted to stay close to home for college as the first in her family to attend. McKinney-VanBuren applied to three other in-state colleges and chose Augsburg College in Minneapolis to study computer science.
Born and raised in the Twin Cities, McKinney-VanBuren said, "This is a brand new journey for me and my family. As a first-generation college student, I was looking for ways to pay for college and came across UNCF online."
The Gates Millennium Scholars Programs, one of UNCF's largest funders, supports all students of color attending any college in the United States. Another myth about UNCF, due to lack of graduate-level programs at its 37 HBCUs, is that scholarships aren't given out towards master's and doctoral programs. Koch Scholars started in 2014 at UNCF with a $25 million dollar grant from Koch Industries, Inc.
UNCF has a national program called the Empower Me Tour that kicks off yearly in September coinciding with the school year; the Minneapolis Empower Me Tour is held at the Minneapolis Convention Center. In 2016 Caine Knuckles, a graduate of Southwest High School, left the Convention Center with a $50,000 scholarship to Philander Smith College and is now in his freshman year after being accepted at three HBCU, according to Southwest Journal.
Many students who attend this event across the nation get accepted to HBCUs on the spot, having done work prior to the event through their public high schools in making sure they are armed with their résumés and academic transcripts.
UNCF provides a host of scholarship funds for students of color who want to attend a college in the United States at any level of their academic career.
Visit www.uncf.org to scroll through all scholarships and requirements. For more information, visit Health Fair 11's website at www.healthfair11.org. This story is made possible by a grant from the Medtronic Foundation.
Jonika Stowes welcomes reader responses to jstowes@spokesman-recordergmail.com.