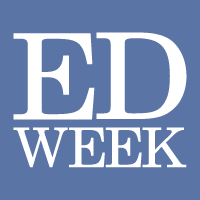 Schools are under growing pressure to make sure that students are ready for work or job training, as well as college, when they graduate from high school. But employers say their young hires haven't learned the reading, writing, and verbal-communication skills that are most important to a successful working life.
That gap between reality and expectations begs a boxful of questions about whether there's a preparation problem and, if so, how to solve it.
Should K-12 schools add workplace-oriented literacy skills to their already-heavy lineup of classics like the five-paragraph essay? Who should teach young people how to write an environmental-impact report or explain quarterly business results to investors: High schools? Colleges? Or are such skills better learned at work or in job-training programs?
Surveys of employers paint a picture of discontent. Executives and hiring managers report that they have trouble finding candidates who communicate well. Good oral-communication skills, in particular, rank especially high on employers' wish lists, alongside critical thinking and working in teams.
But do companies' hiring struggles mean that K-12 schools, colleges, and job-training programs are doing a poor job of preparing students for work?
Some labor economists argue that the much-ballyhooed "skills gap" is caused not by inadequate career preparation but by companies' refusal to provide the pay and training necessary to get the workers they need. And many educators argue that the primary purpose of schooling isn't to create a jobs pipeline but to prepare young people to be informed, active citizens.
Education Week's new special report on literacy and the workplace won't be able to resolve these arguments for you. But it can give you a glimpse of how some schools and employers are grappling with the workplace-literacy demands that young people face. Relatively few K-12 schools, it seems, are seriously exploring this kind of work…
Read full article click here, may require ED Week subscription