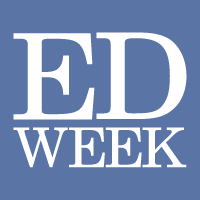 Educators' fear of overstepping federal student privacy laws can make it tougher for law enforcement and schools to share information that could prevent a potential school shooting, advocates told President Donald Trump's School Safety Commission at the panel's latest hearing, held in Washington on Thursday.
Clarence Cox III, the president of the National Organization of Black Law Enforcement Officers, told the commission that fear of overstepping privacy laws can be impediment to information sharing.
"For law enforcement, this is one of the greatest hindrances facing intelligence gathering," he said.
And Francisco Negrón, the chief legal officer at the National School Boards Association, argued that local districts would benefit from being able to use their discretion in deciding when to share information.
"Collaboration and communication with local law enforcement agencies is an essential part of these efforts. That is why school boards would benefit from eliminating barriers that hinder the collaboration of agencies providing services to children," Negrón said.
He added that: "Local educators know and care about their students and their school communities. They know the school climate, community concerns, the history of student interactions, and their needs. They are in a unique position to share information when necessary to maintain a safe school environment."
The panel has heard in the past from student privacy rights experts, but none spoke at Thursday's hearing.

The commission, chaired by U.S. Secretary of Education Betsy DeVos, was created in response to the Feb. 14 massacre at Marjory Stoneman Douglas High School in Parkland, Fla. thursday's hearing was one of the rare meetings that involved all four members of the commission: DeVos; Alex Azar, the secretary of Health and Human Services; Kirstjen M. Nielsen, the secretary of Homeland Security; and Jeff Sessions, the attorney general. This hearing, which focused on "proactively protecting students," was organized by the Justice Department.
Sessions seemed sympathetic to the idea that the feds could tweak—or at least clarify—the Family Educational Rights and Privacy Act—so that educators and law enforcement don't have to worry about collaborating to head off a possible violent incident. Sessions said the 2004 approval of the Individuals with Disabilities Education Act gave more discretion to educators in helping students in special education. He thinks that might the right strategy for FERPA.
Read full article click here, may require ED Week subscription