U.S. Secretary of Education Betsy DeVos said that the country's higher education system is in "crisis" thanks in part to a "government takeover of the student lending system" put in place by the Obama administration. But her contention was quickly fact-checked by a former GOP Senate staffer and other higher education experts.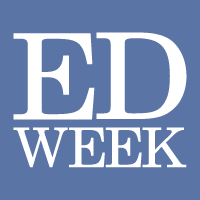 "Our higher ed system is the envy of the world, but if we, as a country, do not make important policy changes in the way we distribute, administer, and manage federal student loans, the program on which so many students rely will be in serious jeopardy," DeVos told the Federal Student Aid Training Conference in Atlanta in prepared remarks on Tuesday "Students are taking out tens of thousands of dollars in debt but many are misinformed or uninformed as to the implications of taking on that debt and their responsibilities to pay it back."
Student debt, she said, is now 10 percent of national debt. "The student loan program is not only burying students in debt, it is also burying taxpayers and it's stealing from future generations," she said.
DeVos offered solutions for ballooning student debt, including giving students the opportunity to pursue the postsecondary path that's right for them, even if that's not a four-year college degree. She also called for boosting "innovation." And she appeared to take a swipe at the free-college movement, whose champions include Sen. Bernie Sanders of Vermont, the 2016 Democratic presidential candidate.
"Nothing is free," DeVos said. "Someone, somewhere ultimately pays the bills."
Read full article click here, may require ED Week subscription.