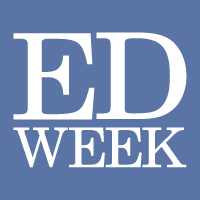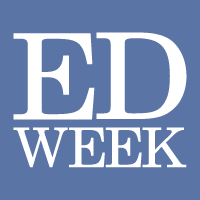 U.S. Secretary of Education Betsy DeVos is headed back to the Hill.
On Tuesday morning, DeVos will pitch the Trump administration's fiscal 2019 budget plan for the Department of Education to the House appropriations subcommittee that oversees federal money for K-12. It's a safe bet that DeVos' public appearance before lawmakers will draw a crowd, given the hub-bub over her "60 Minutes" interview a week ago.
So what else can we expect besides the hot glare of the spotlight? Be sure to watch these three elements of the hearing:
1) Cuts Have Come Back
What's changed between last year's Trump budget request for education and this year's? Aside from the total amount desired for the Education Department, not a ton. A lot was made last year about the Trump administration's fiscal 2018 request to cut over $9 billion from the department, or about 13.5 percent. This year, the Trump team wants to cut 5 percent from DeVos' department.
Like last year, the budget plan also proposes expanding school choice. This time around, there's a $1 billion pot pitched for public and private school choice, although the divisions between those two aren't as clear as they were in the fiscal 2018 budget. Like last year, DeVos also wants to eliminate both Title II, which covers professional development for educators, as well as Title IV, which covers a variety of programs like ed-tech, counseling services, and Advanced Placement course fees. Right now Title II gets about $2 billion, and Title IV gets $400 million…
Read the full article here: May require an Education Week subscription.