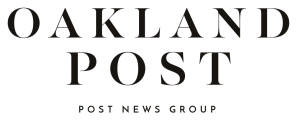 The Rosie's Girls Summer Camp made its annual trip to the Chevron Richmond Refinery on Thursday, where members typically tour the facility and participate in a career panel.
But this year, the local middle-school girls did not act as tourists – but rather scientists.
Led by Chevron Bay Area Executive Women's Group, Women's in Progress, which regularly holds events aimed at inspiring and mentoring local girls interested in science, technology, engineering and mathematics (STEM), over 30 girls from the Rosie's Girls summer camp conducted a daylong experiment in learning how to make bio-fuels.
Rosie's Girls is an annual summer camp offered for free to local youth from low-income families. Like the WWII-era Rosie the Riveters, students in the camp learn skills and career pathways that are considered nontraditional for women, such as welding and carpentry.
At the Richmond Refinery Thursday, their skill base and experience was expanded to include STEM fields.
"We began earlier this morning by talking about what energy is, how one makes bio-fuel, and why we are interested in bio-fuels," said Stacy Moffitt, community engagement specialist with Chevron Richmond.
They then conducted a related experiment using water bottles, each containing a different combination of substances – water, yeast, milk powder and a lactase tablet – as an introduction into how biofuels are made.
"They're basically looking at fermentation and seeing what's happening," Moffitt said. "Even though milk has sugar, yeast can't convert that sugar without the lactase tablet, which is a catalyst. Which is what you typically need when you use plant-based material to convert to fuel."
The students conducted experiments in groups, with each group advised by women who work for Chevron. During the experiment, they made regular observations, and at the end of the day presented their findings to the group. Throughout the experience, the volunteer employees mentor the girls, talk about their futures and offer advice, Moffitt said.
"Rosie's Girls give girls a wonderful summer opportunity to be 'hands on' with lots of cool things," said Barbara Smith, VP of products and technology or Chevron Oronite. "It was fun today to do science with them, and at the same time talk about their interests and aspirations – and how STEM and college can give them so many great options for the future."
The Executive Women's Group has also worked with the Richmond nonprofit Girls Inc. of West Contra Costa County. Last year, the women volunteered to collaborate on technical and leadership projects with 16 of the nonprofit's young members at the state-of-the-art Fabrication Laboratory at Kennedy High, which was launched with funding by Chevron.
More than 30 girls from the Rosie's Girls summer camp conducted a daylong experiment at Chevron Richmond Refinery to learn how to make bio-fuels.
The post Rosie's Girls Become Scientists for a  Day at Chevron Richmond Refinery appeared first on Oakland Post.