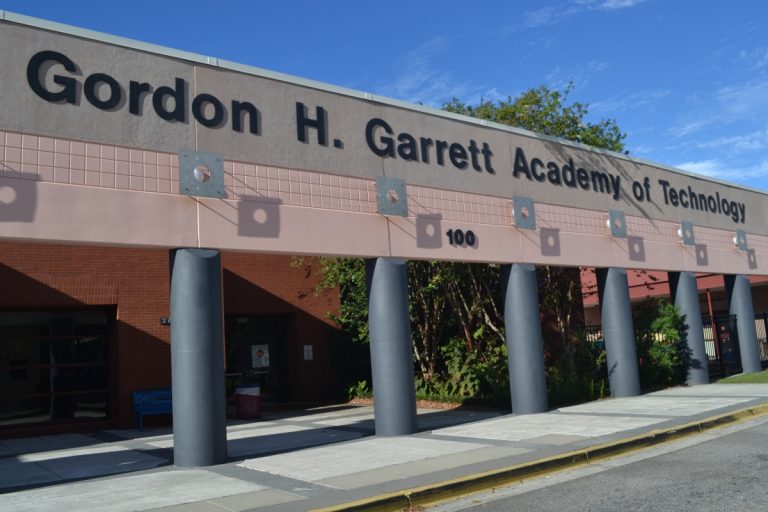 Submitted by Jesse Williams, Rep. Marvin Pendarvis & Dr. Carol Tempel
THE CHARLESTON CHRONICLE — When voting to build a new Center for Advanced Studies at North Charleston High School, instead of Garrett Academy of Technology, board members added that they would continue to invest in improving the quality of education at Garrett. In order to hold the school board accountable, the Quality Education Project (QEP) encourages the board and stakeholders to consider solutions that are outlined below since a thorough revision of the academic and vocational curriculum at Garrett is urgent and necessary.
In order to ensure greater and more diverse student attendance, the Garrett campus should be open to a growing middle school population in North Charleston. The prospects of building a middle school building to cater to area students and to build a strong pipeline into the trades programs should be considered, given the fact that two standalone high schools already exist.
Key questions about the vocational curriculum must also be addressed. Garrett is poised to offer a new Curriculum and Instructional Model for Twenty-first Century Career and Technology Training. This program should offer Landscaping and Design, Renewable Energy Technology, Finance and Entrepreneurial Leadership, Hospitality and Tourism, Early Childhood Education, Culinary Arts, Automotive Mechanics and Auto Body, Mechanical Building Trades, and Transportation, Distribution and Logistics.  This vocational training offers the necessary skills for full employment in the Lowcountry that not only prepares students for the current job market but the future workplace as well. It is vital that vocational programs are aligned with the strengths of the local economy and Lowcountry employers who are committed to hiring local graduates. These trades and the overall academic program at Garrett are intended to complement the CAS at North Charleston High School to avoid duplication.
At the same time, questions about the academic curriculum are warranted. The new Garrett High School could offer a rigorous college preparatory curriculum to appeal to those students who are on the waiting list at Academic Magnet and others interested in a college track. To meet the unique academic and vocational needs of Garrett, adopting an International Baccalaureate (IB) program, which has solid academics with a career and technology component beginning in Middle School, is one constructive way to meet the unique needs of Garrett. The IB Program should offer college-level training in foreign languages, math, sciences, and the humanities that will translate into college credit at local and state institutions. The IB program also promises to differentiate itself from the programs offered at North Charleston High School.
Given the appeal this curriculum will have, it is worth considering how the new Garrett Middle and High School is governed. A traditional neighborhood public, partial-magnet (non-charter) school offers the best avenue for public participation and transparency. Any new program should not be run by a charter organization or Meeting Street Academy, or any other program that privatizes or takes away public and district oversight of the school. Garrett will therefore serve a broader school population that focuses on the local North Charleston community.
These solutions offer the beginning of a very important discussion in regard to the quality of education that the school district and school board has promised to the Garrett community. As the community and district officials contemplate a model for Garrett, QEP calls on district leadership to make a public commitment to an academically viable Garrett, to share all plans they are contemplating, and to provide a timeframe to enact these reforms. The public and communities impacted are far too often left in the dark, wondering about specifics concerning district plans. This leads to a lack of transparency and mistrust of the school board and district. As an organization committed to quality public education, QEP feels that these points of discussion are consistent with the ideals of quality public education and that Garrett can reflect these standards. With collaborative support, these inquires can inspire a model for the district, if not the entire state of South Carolina to follow.