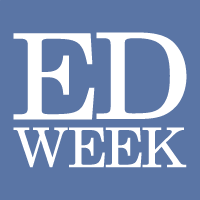 Last fall, Wisconsin's Republican Gov. Scott Walker used Southern Door High School's newly installed 3D printing lab in this small town near Green Bay as a backdrop to propose a $639 million increase in public school funding.
"We know that ensuring our students' success, both in and outside the classroom, is critical to the state's continued economic success," said Walker, now in a fierce campaign for a third term against long-time state schools chief Tony Evers.
The Southern Door County schools, administrators say, got almost none of that money. In fact, the 1,029-student district—rural, losing students, and hampered by tax revenue caps put in place more than 20 years ago—had to make severe budget cuts this year and pull an extra $200,000 out of its savings account. If a referendum on the county ballot this fall allowing the district to exceed its revenue cap fails to pass, there will likely be more cuts next fiscal year.
The intricacies of Wisconsin's school spending and whether districts like Southern Door need more or less money from the state has come to dominate the gubernatorial contest between Walker and Evers, both of whom have made their education records a high-profile piece of their pitch to Wisconsin voters in the November election.
Walker says that by leading the charge to turn Wisconsin into a right-to-work state with the passage of legislation in 2011 that stripped the bargaining rights of public employee unions including teachers, he's saved the state more than $3.5 billion, while keeping property taxes low and expanding school choice. He has claimed his most recent budget provided districts with $200 more per student, though many dispute that fact.
Under Walker between 2011 and 2013, the state cut education funding by some $800 million, hitting some districts harder than others. Spending has rebounded since then, but Walker's critics say it hasn't been enough to keep up with inflation.
Evers says Walker's budget cuts over the years crippled school districts' ability to provide students with basic resources, causing massive layoffs and a teacher shortage across the state. He has proposed to boost spending by more than $1.7 billion…
Read full article click here, may require ED Week Subscription