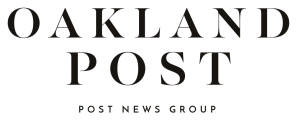 Oakland has long been the birthplace of justice movements. Our collective essence is one of resistance to injustice and persistence in the face of hardship. It's no wonder that a small group of community members have banded together to create a space of academic healing for our most vulnerable learners.
The Academy for Restorative Education (AFRE) is a new Oakland non-profit whose focus is to close the achievement gap for under performing African-American students, and promote restorative educational practices to teach healthy responses to past educational neglect.
The primary mission of the AFRE is to aid in the development and support of specific, proven and meaningful educational models to improve academic achievement. Many underperforming students in Oakland lack the basic healing spaces and equipment to thrive academically.
After years of navigating a barren and, at times, hostile educational landscape for African-American children in the public school sector, several community members in Oakland joined Dr. Lasha Pierce, the Executive Director of AFRE, and decided to start SILE: School for Innovation, Leadership, and Efficacy. With an eye on closing the opportunity gap for African-American students, they have successfully formulated an innovative, inclusive curriculum rooted in Restorative Education. AFRE plans to join the legacy independent schools in the bay area in providing an educational alternative for African-American students.
The organization's final 501C(3) designation with the IRS is still pending, but they are carrying on with fundraising, and organizing efforts cannot drag on. All community support is welcomed.
The school is scheduled to open in the fall of 2019, in a yet-to-be-determined location.
Recruitment for students and families has begun.  For more information, to volunteer time or resources, or to enroll a child, email info@afrebayarea.org.
This article originally appeared in The Oakland Post.