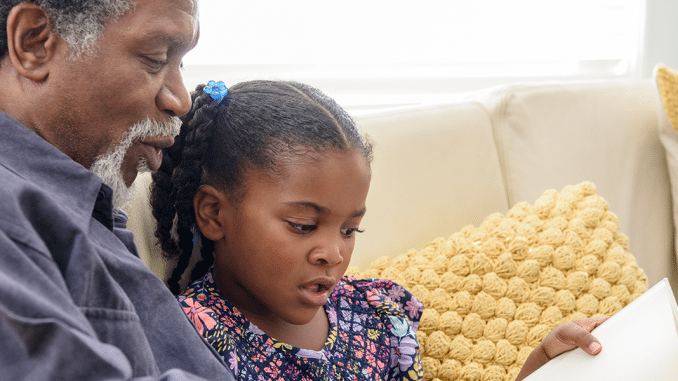 "When the Moon Is Up," released last May, is a collection of essays and interviews reflecting on the lives of 61 students at Alain Leroy Locke High School in South Los Angeles.
Each year, 826 LA partners with one Los Angeles Unified School District high school to give students an opportunity to create a collection of student writings. The book is 826 LA's 14th Young Author's Book Project publication and revolves around the 25th anniversary of the 1992 Los Angeles riot.
"All of our work is centered around helping students find their voice, own their words and write about their own stories and experiences, and the Young Authors' Book Project does just that; give voice to a population that isn't always heard," said LaTesha Adolphus, 826 LA's in-schools program coordinator.
Inside the book, the students look back at the history of their community, describe their experiences today, and look toward what the future may hold. Each chapter includes a student's personal narrative and an interview with a community leader, writer or art historian who offers a perspective on the history that shaped their neighborhood.
Students in Kate Rowley's and Grace McCormack's English classes used Anna Deavere Smith's "Twilight: Los Angeles, 1992" as their principal source, in addition to interviews from scholars, writers, and community leaders like Aqeela Sherrills.
"Our community and our history has been shaped by other people's telling of our stories," Rowley said. "For me, it was really important that their truths were told and that their voices were the voices describing what the future of this community looks like."
826LA is a nonprofit organization dedicated to supporting students ages 6-18 with their writing skills, and to helping teachers inspire their students to write.
"When the Moon Is Up" is available for purchase online at 826LA.org/young-authors-book-project/.
The post BOOK CORNER: South L.A. students tell their own stories appeared first on Wave Newspapers.