Hundreds of publishers, business leaders, members, journalists and guests attended Black Press Week March 9-11 in Washington, D.C., to celebrate achievements, support new partnerships and push for regulations and policies that impact our business. We thank our membership and friends for such a tremendous turnout and magnanimous support. Here are just a few of the highlights to note as we move forward.
Fusion on behalf of Univision Communications hosted NNPA's Chairman's Reception across from the U.S. Capitol attended by 100 persons on Wednesday, March 9. National Association of Hispanic Publications (NAHP) President Martha Montoya, NNPA President Dr. Benjamin F. Chavis and Chair Denise Rolark-Barnes talked about opportunities to work together in pushing for more advertising opportunities for the Black and Hispanic press in government and corporate America.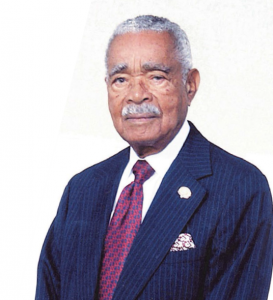 Congratulations again to Garth C. Reeves, Sr., publisher of The Miami Times, NNPA's 2016 Global Lifetime Achievement Award Recipient. And kudos to all of the Torch Awardees: Dr. Lonnie G. Bunch III, Executive Director, Smithsonian Museum of African American History and Culture; Thomas A. Moorehead, Chairman and CEO, BMW of Sterling, and Founder of the Joyce and Thomas Moorehead Foundation; Melanie Campbell, President and CEO, National Coalition on Black Civic Participation; Retired Maj. Gen. Charles F. Bolden, Jr., Baltimore City State's Attorney Marilyn Mosby.
In Appreciation and Celebration: The NNAP Foundation enshrined the late Gerri Warren, Publisher of the San Diego Voice & Viewpoint, into the NNPA Gallery of Distinguished Black Publishers. Warren, who died in 2009, grew the newspaper from covering small church gatherings to major political campaigns as it became San Diego's largest African-American publication.
Pushing for Advertising Dollars from the Federal Government. District of Columbia Congresswoman Eleanor Holmes Norton told NNPA and NAHP Leadership that she would be asking the General Accounting Office to issue a report on advertising contracts and sub-contracts with African American- and Hispanic-owned publications and companies at certain critical agencies. Norton said the Federal Government is the largest advertiser in the U.S.
Best Practices in STEM: In ongoing efforts to highlight youth, on Friday, March 11, NNPA hosted an event at Howard University that presented an all African American Robotics Team from Spelman College. During the panel discussion, noted experts in the STEM field talked about the opportunities available to Blacks who study in the field.