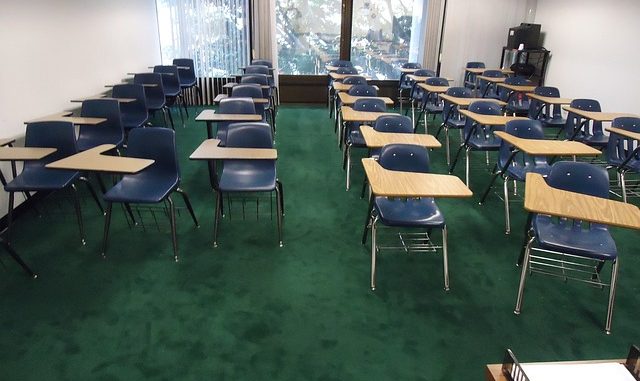 A new report from The Education Trust-New York shows that many Black and Brown students are taught by people who don't look like them.
The report, titled "See Our Truth," shows that although Black and Latino residents represent 43 percent of New York State's K-12 enrollment, only 16 percent of teachers in the state are Latino or Black.
According to The Education Trust-New York, an organization devoted to closing the achievement gap in schools, more than 115,000 Latino and Black students (10 percent) attend schools with no teachers of the same race/ethnicity and another 80,000 Latino and Black students (7 percent) attend schools with only one teacher of the same race/ethnicity.
As for white students, more than 560,000 of them (48 percent) are enrolled in schools without any Black or Latino teachers, and 977,000 white students (84 percent) attend schools without a Black or Latino principal or assistant principal.
"New York's educator workforce does not come close to representing the rich diversity of the state's students, leaving many Latino and Black students without access to teachers or school leaders of the same race or ethnicity," said Ian Rosenblum, executive director of The Education Trust–New York, in a statement. "The critical role that strong teachers and school leaders play in student success is central to closing achievement and opportunity gaps, and New York should improve the educator preparation pipeline, strengthen supports for educators of color and make schools more inclusive environments in order to better serve our students and educators."
The report, which is based on unpublished school-level data, interviews and focus groups with students and educators of color, detailed the importance of being taught by someone who looks like you.
"I think it was when I heard my first Black teacher in sixth grade that I changed as a student and really opened up and owned my own voice," said Danitra, a New York City education nonprofit administrator and former teacher, in the report. "My seventh-grade teacher was a Black man who would always say stuff like, 'Oh, my gosh your braids are so fly.' That affirmation, that totally changed the game for me in terms of how I interacted in educational spaces."
"It's really important for children of color to see people like them in places of power and leadership so that they can aspire to those positions," added Veronica, a New York City school leader, in the report.
Schools with a Latino or Black principal are more likely to have a greater share of Latino and Black teachers and to have higher enrollment of students of color and low-income students, the report states.
One student interviewed said students might hold back because "they see teachers they can't relate to."
The report recommends "strengthening the educator preparation pipeline for future teachers and school leaders of color," "improving recruitment and hiring at the school district level" and "focusing greater attention on retention, support and career advancement for educators of color."